Insights
🚨 Worldcoin Suspended, SEC Charges Richard Heart and Ether Future Applications Begin…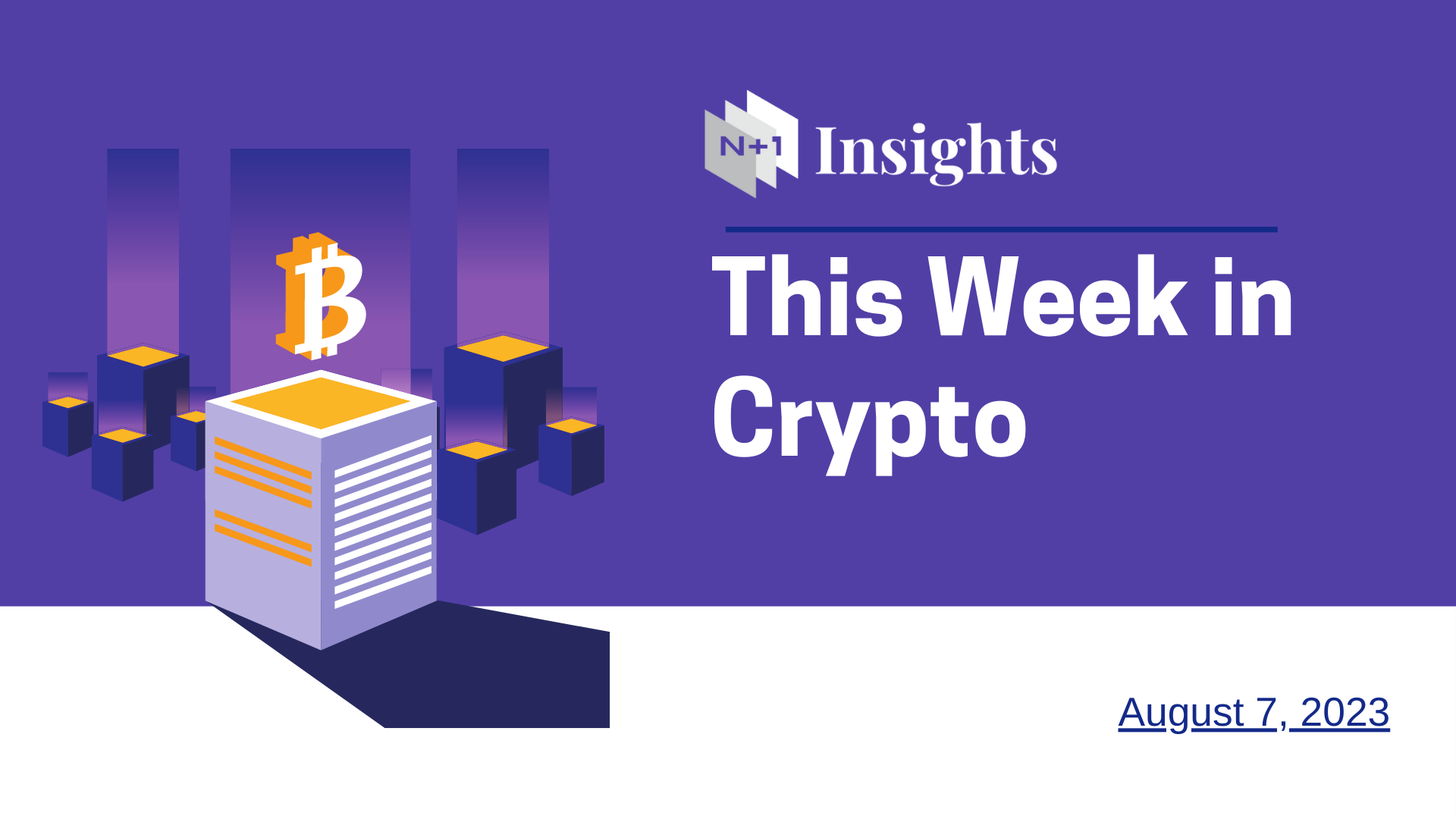 Check out our latest crypto updates in our weekly recap!
---
Hello Investors!  ☕
In this edition we explore regulatory updates, the future of Binance.US, Worldcoin's suspension in Kenya, and much more.
Did you know we have a members-only newsletter? N+1 Action features algorthmic trading strategies and crypto portfolio sample along with macro economic and media analysis. Check out a preview and sign up now for a 60-day free trial!
---
😱 SEC Lawsuit Against HEX Founder, Richard Heart
The SEC has accused Richard Heart, the founder of HEX, of fraud and conducting unregistered security offerings. Allegedly, Heart misappropriated investor funds, using the money to purchase luxury goods for himself. The complaint goes on to accuse Heart, HEX, PulseChain, and PulseX of violating registration provisions.
🤔FTX's Reorganization Plan
FTX's bankruptcy estate has released a reorganization plan. Under the plan, former FTX users could potentially receive equity or tokens. This announcement was met with criticism and speculation from the crypto community on Twitter.
❓The Future of Binance.US in Question
Reportedly, during a meeting for Binance.US board of directors, a vote was held to determine whether Binance.US should be liquidated. The vote did not achieve unanimous support and Brian Shroder was the holdout on the vote. The decision appears to be at a standstill.
👀Applications for Ether Futures Begins
Following the series of spot Bitcoin ETF applications, seven applications for Ether Futures have been submitted. Volatility Shares was the first to submit their application, followed by Bitwise, VanEck, Roundhill and Grayscale. Direxion applied for a Ether and Bitcoin Futures product and ProShares submitted two applications for Ether Futures.
❌ Kenya Suspends Worldcoin
After Worldcoin's controversial launch last week, Kenya expressed concerns around the privacy and security of the technology and ordered the company to halt data collection. In a press release, the Communications Authority of Kenya critiqued the lack of clarity regarding data storage, the absence of consumer protection and inadequate information regarding safeguards. It also expressed concerns about the exchange of data for money and large amounts of citizen data in the hands of private actors.
📚 N+1 Media Recommendations
The N+1 reading and media recommendations are sourced from our team of experts and offer weekly suggestions for learning more about blockchain, crypto, finance and technology.
📖 What we're reading: Atlast of AI by Kate Crawford
🎧 What we're listening to:
📊Charts of the Week

🤩 This Week on Crypto Twitter
Join our community!