Insights
🚨 Coinbase in Canada, SHIB's Shibarium and Europe's First Spot Bitcoin ETF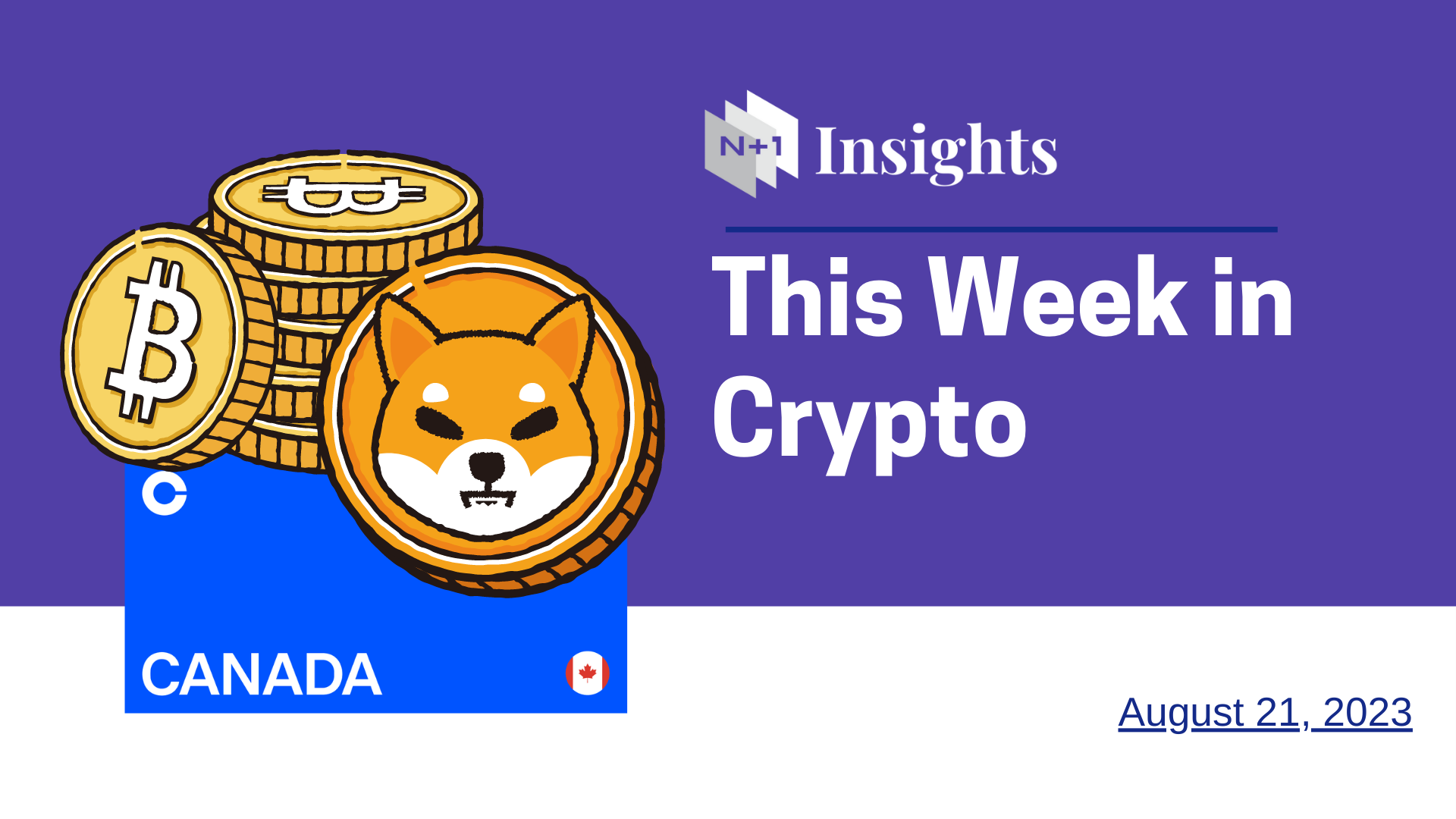 Check out what's new this week in crypto!
Hello Investors! ☕
In this edition we explore Coinbase's launch in Canada, Shiba Inu's Shibarium, Europe's first spot Bitcoin ETF, the latest in the SEC vs. Ripple lawsuit and more.
📧
Did you know we are offering a 60-day free trial of our members-only newsletter? N+1 Action is created by
our team of experts
with PhDs in data science, finance, business and communication and features algorithmic trading strategies, portfolio samples, macro economic overviews and media insights.
Check out a preview
and sign up today!
Safe Trading,
The N+1 Team
---
🇨🇦 Coinbase launches in Canada
On Monday August 14th, Coinbase officially launched in Canada. The new system is backed by Interact payment rails and offers a Coinbase One 30-day free trial to Canadian users. The company states that it is "doubling down" on its Canadian presence and sees a strong future for crypto in Canada.
🐕 Shiba Inu Launches Shibarium
On August 16th, Shiba Inu released its own layer 2 blockchain project called Shibarium, which is built on Ethereum layer-2 network and uses a Delegated Proof of Stake (DPOS) consensus mechanism. The innovation is meant to lower costs while increasing transaction throughput. Notably SHIB saw a 14% dip 24 hours after the Shibarium launch.
🚀 Europe's First Spot Bitcoin ETF
Jacobi Asset Management is launching Europe's first ever spot Bitcoin ETF after receiving approval from the GFSC (Guernsey Financial Services Commission) back in 2021. The Jacobi FT Wilshire Bitcoin ETF went live on August 15 and is trading under the ticker BCOIN. The long awaited launch of the spot Bitcoin ETF is exciting news amidst the ongoing saga of spot Bitcoin ETF applications in the U.S.
🤯 Coinbase Becomes a Registered Futures Commission Merchant
On August 16th, Coinbase announced that it has been approved by the National Futures Association as a registered Futures Commission Merchant. This is a significant development in the U.S., as Coinbase can now offer futures contracts in BTC and ETH. Could this foreshadow more regulation coming to the US?
🪪 Republic Launches Wallet
Republic has launched a self-custodial, multi-chain wallet. The wallet will have the ability to invest, trade and manage investment offerings. This includes Republic's securities and tokenized real-world assets. Republic wallet currently offers Ethereum, Avalanche and Algorand with Bitcoin and NEAR coming soon.

👩‍⚖️ SEC Interlocutory Appeal
On Thursday August 17th, Judge Torres allowed the SEC to file a motion to file an interlocutory appeal  in the SEC vs. Ripple Case. An interlocutory appeal challenges select aspects of a ruling. In this case, the SEC primarily challenged programmatic offers and sales. On August 18, the SEC officially filed the motion. In response to the SEC, Ripple filed an opposition to the motion. Lawyer Jeremy Hogan, added to the discussion, saying that Ripple's response was strong.
📚 N+1 Recommendations
The N+1 reading and media recommendations are sourced from our team of experts and offer weekly suggestions for learning more about blockchain, crypto, finance and technology.
New Money: How Payment Became Social Media - Lana Swartz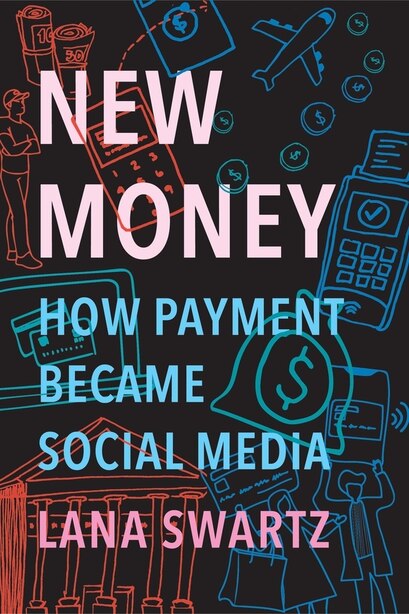 📊 Charts of the Week
📢 This Week on Crypto Twitter
Join the Conversation!