Insights
🌪️ The Rise and Fall of Friend.tech, Tornado Cash gets Rekt and Shiba Memu's milestone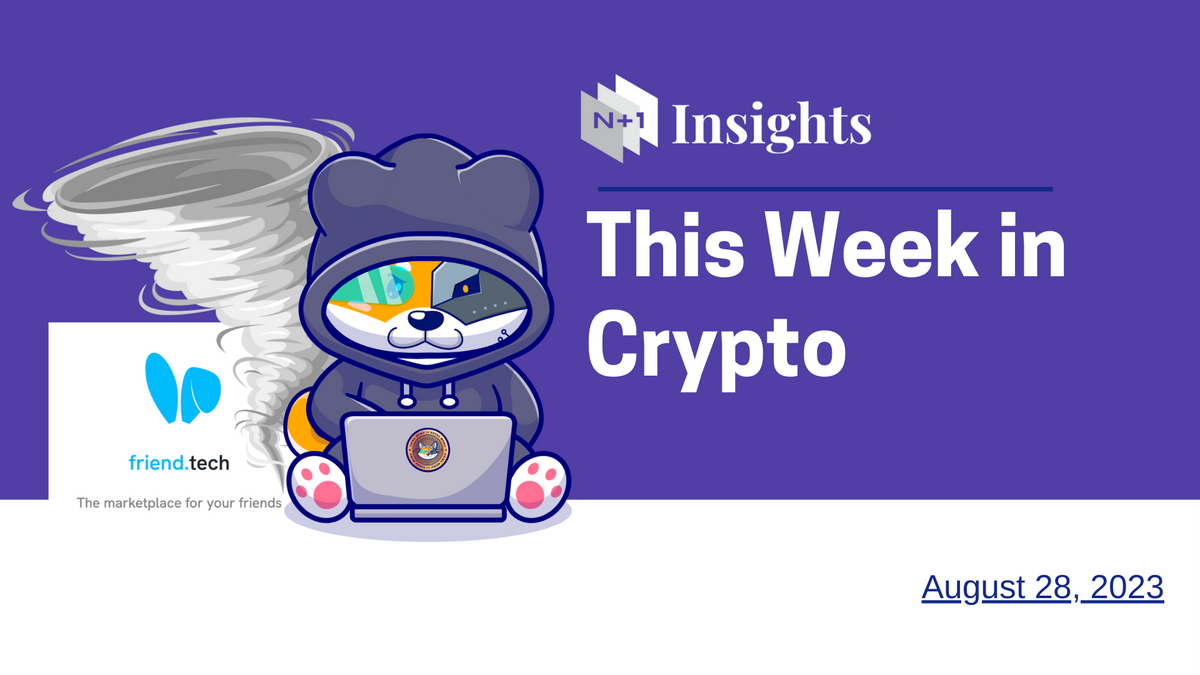 Stay in the know with our weekly crypto updates!
---
Hello Investors! ☕

In this edition we explore Coinbase's equity stake in Circle, Shiba Memu, Friend.tech's short success, Binance's partnership with MoonPay and more!

📧
Did you know we are offering a 60-day free trial of our members-only newsletter? N+1 Action is created by
our team of experts
with PhDs in data science, finance, business and communication and features algorithmic trading strategies, portfolio samples, macro economic overviews and media insights.
Check out a preview
and sign up today!
Safe trading,
The N+1 Team
---
🟢 Coinbase Takes Equity Stake in Circle
On August 21st, Coinbase announced that it is taking an equity stake in Circle. Coinbase and Circle collaborated back in 2018 when they launched USD Coin (USDC), a stablecoin backed by U.S. dollars. The two companies have since redefined their relationship and eliminated the separate governed body called Center. Coinbase will take on a larger role in the company while Circle will remain the issuer of USDC. The announcement also outlined plans for USDC to launch on six new blockchains between September and October.
🎊 Shiba Memu Hits $2M Milestone
A new meme coin, Shiba Memu (SHMU) has raised $2 million in their presale after announcing it would be listed on BitMart. Using AI-based software, the new coin is meant to do its own promotion and content creation, making it a self-sufficient marketing powerhouse according to the website. The technology is interactive and users can also engage with the AI directly via a dashboard where they can make suggestions and ask questions. The coin uses Ethereum's ERC-20 and a Binance Smartchain token. According to the white paper, Shiba Memu will be listed on major exchanges in Q4 of 2023.
📉 Friend.tech Daily Activity Falls after Reaching $1.7M in Daily Fees
The crypto sensation Friend.tech allows users to buy and sell shares of themselves. The beta version of Friend.tech was released on August 11th and quickly became a huge revenue maker in crypto protocols and a big topic on X (formerly Twitter). After reaching $1.7M in daily fees on August 21st, Friend.tech use has fallen approximately 90%, with some blaming an "influencer pump" and poor execution.
🌙 Binance.US Partners with MoonPay
On August 22nd, Binance announced a new USD on-ramp service through MoonPay. MoonPay supports Apple Pay, Google Pay, debit and credit cards and allows users to buy and sell USDT with USD. Users can then use USDT to purchase other cryptocurrencies. The announcement comes after ongoing struggles with Binance.US's banking partners and the SEC early in June 2023.
🌪️ Tornado Cash Founders Charged by DOJ
According to a report released by the Department of Justice on August 24th, Roman Storm and Roman Semenov have been charged with money laundering and securities violations. Storm and Semenov are two of the three co-founders of Tornado Cash, a cryptocurrency mixer that supported anonymous cryptocurrency transactions. Tornado Cash has been accused of laundering more than $1 billion in criminal proceeds, including providing services for the sanctioned North Korean Lazarus Group. These charges in addition to Bankman-Fried's impending trial demonstrate the real consequences of cryptocurrency fraud, which will hopefully deter other bad actors in the space. Roman Storm was released on bail late last week.
📚 N+1 Recommendations
The N+1 reading and media recommendations are sourced from our team of experts and offer weekly suggestions for learning more about blockchain, crypto, finance and technology.

This weeks recommendation:
📊Charts of the Week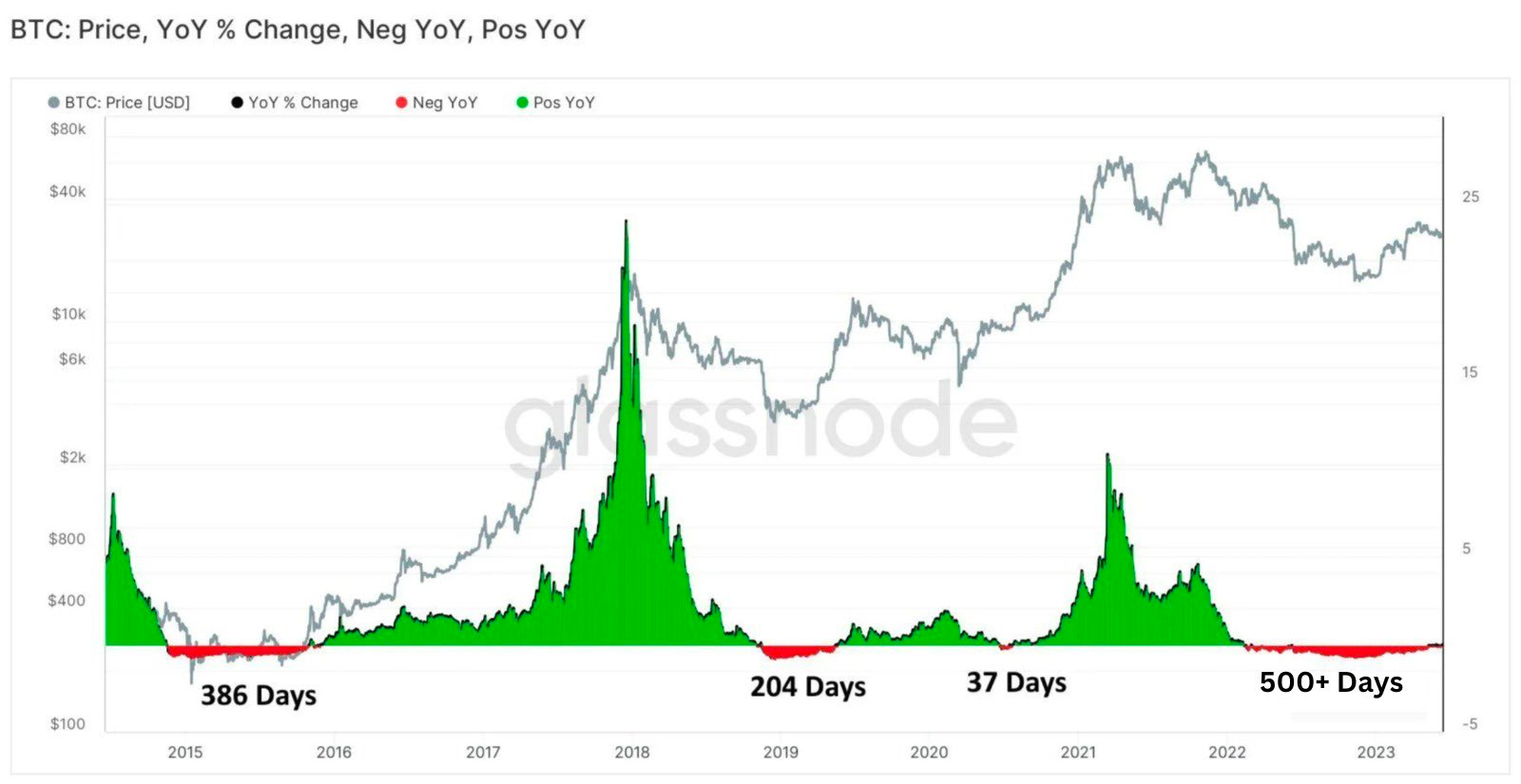 🤓 This week on crypto Twitter
Join the Conversation!